About Centre for Skills Development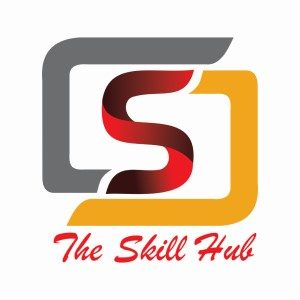 The Centre for Skills Development was established in 2018 which offers various skilled based courses to all the women folk in the society to improve, increase their employability skills and prepare them for their working world.
The CSD Skill Hub aims to help students / women to achieve academic and professional excellence through a varied range of teaching methodology, modern curriculum by using innovative and updated teaching learning experience.
The CSD is constructed to promote holistic, skill-based education for all the girls/ women from the different strata of the society to boost individual talents and to encourage all-round development.
We at CSD offer skill-based training programs which help to polish the personal character traits or qualities to make our students a better individual, which in turn makes their social lives much easier.
Through our need-based training courses and programmes we help the students to shape their attitudes, habits and develop confidence, enhance their personality, understand the important of digital literacy, increase their financial literacy and earning ability and boost their confidence to interact with other people in a positive way. We have developed this skill hub to specifically to meet industry needs and increase the employability skills.
The programs include focus on soft skills, communication skills, interview skills, leadership, effective self-management & teamwork, time management, stress management, goal setting, decision making, business etiquettes, email etiquettes. Digital Literacy programmes like Office 365, Advance Excel, Tally Prime, Digital Marketing. Ways of wealth creation through financial literacy courses like Stock Market – basic to advance.
CSD also conducts Corporate Training, One day workshops, Staff Training Programmes for teaching and non-teaching staff.
The skills learnt at our institute help students to use in every other situation, big or small.
Since, the start of the journey, our vision has been 'To Educate- Empower- Employ women to develop their professional and earning skills.'
So, come over and start the journey with us. We would help you to upgrade your skills, capabilities and motivate you at every step, which  would in turn give you wings to soar new heights and accomplish your goals.
There are close to 1.3 billion people staying in our country. Out of these 1.3 billion people close to two-third of the population is under 35 years of age. All the youth are motivated to take education in order to become successful in their future career path. However, only a few are able to complete their professional degree or graduation. Also, the country as a whole is tackling with the issues of unemployment. Up-skilling or building skills to bridge this gap is therefore the need of the hour.The key focus is to empower the young women through education and up-skilling them with the right skills in order to create more employment opportunities for the new generation of India. Women are born managers – and we at Centre for Skills Development focus on empowering these women by molding them into prospective productive employees and entrepreneurs.
Developing such a skilled workforce will enhance the opportunity of India to become a global leader in the field of employment and entrepreneurship as a whole.
The past five years has witnessed a lot of activity in the skilling ecosystem through efforts from both the government and private sector. However, there are major challenges that are seen.
First, the attrition level at entry level jobs across most industries is high, especially during the initial months of hiring new talent. For industry, soft skills is a threshold competency and is closely linked to attrition hence is a top priority of employers.
Second, the investment on upskilling of existing trainers is often neglected, which eventually affects the quality of the overall delivery of training.
Third, assessment and certification suffers from authentication issues making it difficult for organisations to assess the professional capabilities of the candidate. Finally, skilling for entrepreneurship requires a more engaged approach, in addition to a conducive local ecosystem and multi-stakeholder partnerships.
Any skilling programme must address these challenges. The transition of youth into an employee/entrepreneur is a transformation process that involves behaviour change, knowledge acquisition and skill development.

MISSION
1.To offer inhouse professional courses to the girl students along with their regular studies.
2.To help the girls to tap their potentials and develop earning skills with learning.
3.To enable lifelong learning skills to the deprived underprivileged women in the society.
4. To work towards women's empowerment and financial freedom.

VISION
To Educate- Empower- Employ women to develop their professional and earning skills.

Our Objective
To Educate- Empower- Employ women to develop their professional and earning skills

VALUES
We strive to achieve the best results by standing strong on the pillars which are our values.
Integrity– Committed to deliver quality based new age careers and skills.
Empowerment – Empowering the female community to become independent and work towards their potential to become self-reliant and self-dependent.
Excellence – We believe excellence is doing ordinary things extra ordinarily. We also want to develop an excellent attitude in the participants.
Perseverance – We believe that perseverance is the key to success.
Passion – Passion is the core baseline to ensure that we deliver best. People with great passion make the impossible happen.
Agility – We build partnership with people and organisations who share our ideals on an agile model and keep improving the skills as per industry standards and new age careers.
Empowering women for sustainable income generation
Sustainable livelihoods and entrepreneurship development programmes for women based on their pecuniary needs and emerging opportunities for working remotely with digital support
Career support for segments with socio economic challenges
Uplifting the careers of the segments with social economic challenges by providing work ready skills, mentoring and ongoing support for careers
Transformation of rural communities through employability solutions
Skills interventions in underserved parts of India to bridge aspirations with results for the rural youth starting from early school drop-outs to upper middle age
Identification & Support of Innovation
Encourage the young women to initiate start ups for innovation with focus on social good to accelerate the socio economic transformation in the underserved segments